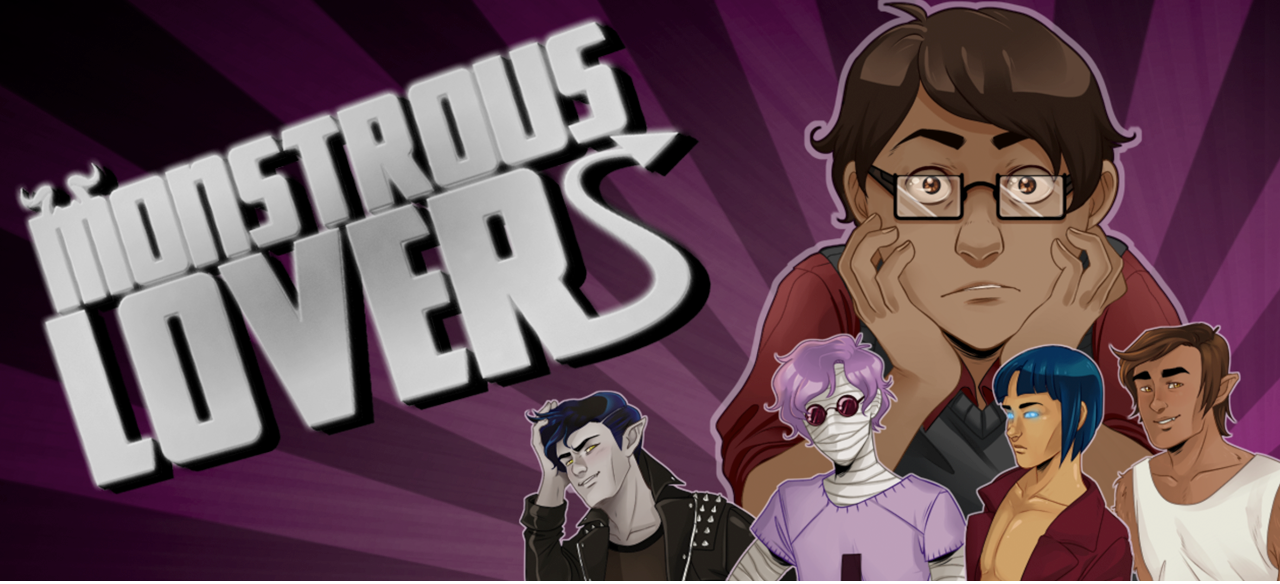 Monstrous Lovers [demo]
A downloadable game for Windows, macOS, and Linux
A visual novel about dating monsters
Monstrous Lovers is a boys' love visual novel with a focus on dating monsters inspired by classic horror movies. Choose between a vampire, a wolfman, a robot and an invisible man!
The story

Play as Christopher Wells, a young government employee who was recently transfered to Saint George, the city with the highest population of monsters in the country.
Unfortunately for him, the Saint George office is both underfunded and understaffed, and not everyone is happy about having to work with a human.
For updates, follow us on twitter and tumblr!
---
Features
The full game will feature...

Branching storyline that changes depending on the player's choices
4 romanceable characters
8 different endings
Professional voice acting
Theme song by Aurelio Voltaire
English & Spanish versions
Credits

KillerQueen Writing, directing, programming.
Tash G. Artwork
Badriel Artwork, misc. programming
OddTillTheEnd Music
Aurelio Voltaire Main theme
---
Comments
Log in with your itch.io account to leave a comment.
I'm a girl, but I seriously can't get over how freaking adorable that was. I've always liked these kind of games, but I literally have fallen in love with this. I wish for this to be even longer, but until then, I'm gonna play this over and over.
This was such a cute demo. I'm basically in love with this already, and I don't commonly play through each end in games like this... And I feel like this will be one of the ones I'll not just play through all of them, but go back to play through my favorite endings. I love the art, music, style.. Just everything!! I'm so excited for this and I hope this comes out soon!! I know this will be a hit and if it's not--well, I'll be disappointed in the gaming community.